My name is Anders Hesselbom. I work as a computer programmer / application developer, and have been for about 20 years. I am a Certified Java Programmer and a Microsoft Certified Solution Developer. (My interest for Java sort of disappeared while trying out .NET Framework 1.0 with C# and Visual Basic.) Today, I design and build Windows applications mainly using C# or Visual Basic .NET. My first programming experience was writing Basic programs on the Sinclair ZX81, and from there I moved on to Commodore Basic, AMOS Basic and C++. I am a big fan of retro gaming, and tend to spend a bit too much time playing 1942, Space Invaders, Pac-Man or Out Run, preferably while listening to Roger Waters, Journey, Queen, Yes or Kansas. I run a website on science and evolution (in Swedish) called Evolutionsteori.se.
I do a podcast with John Houdi called Radio Houdi. Also, I am very proud to have been a part the Swedish skeptic podcast Skeptikerpodden as an episode producer (60 episodes mars 2010 to december 2011). My current employer is Nethouse in Örebro, Sweden, and before that I worked with Precio Systemutveckling and Bradata. At Bradata, I were an MCT.
Kontakta mig för CV – kontaktuppgifter finns här.
My personal blog on skepticism and philosophy (in Swedish): http://hesselbom.blogspot.se/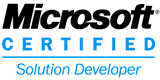 Twitter: http://twitter.com/ahesselbom
Ask.fm: http://ask.fm/ahesselbom
Instagram: http://instagram.com/andershbom
Facebook: http://facebook.com/ahesselbom